Jim Dahlem Shares His Experience from ICSC
August 28, 2017
|
1 minute
|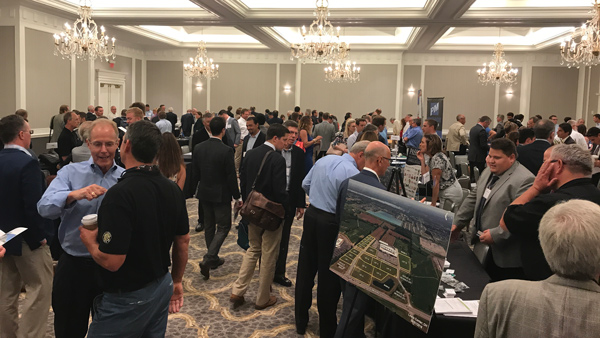 This week, Jim Dahlem shares his insightful comments about his experience at the International Council of Shopping Centers (ICSC). Stay tuned for more of Jim's experiences at these events in the future.
On August 16, 2017, I attended the International Council of Shopping Centers (ICSC) Ohio, West Virginia, Western Pennsylvania, and Indiana conference. Over 600 people attended, and generally the mood was positive and optimistic. I saw people with plans unfolded on tables, talking to retail representatives for new developments, and during lunch multiple retailers took the podium to discuss expansion plans. It's clear to me that the retail real estate business is evolving, as it has evolved over the 27 years I've been a part of it.
Brick and mortar shopping centers have a new competitor in online merchandisers, however this situation isn't as dire as the media has implied in their reporting. Amazon, the best known e-commerce company, has entered the retail space as a powerful force, yet they have just purchased Whole Foods, and are opening Amazon stores on the west coast.
To me, this indicates that a brick and mortar presence will be necessary for the foreseeable future. In fact, smart retailers are harnessing the power of "omnichannel" selling–taking advantage of both online and physical stores. They are leveraging the Internet to provide a better shopping experience for their customers.
Next week, I'm headed to the Orlando ICSC show which will feature an even larger and more diverse crowd. I'm looking forward to sharing my thoughts on that experience soon.