Christmas Décor at The 1000 Building
December 18, 2017
|
Less than a minute
|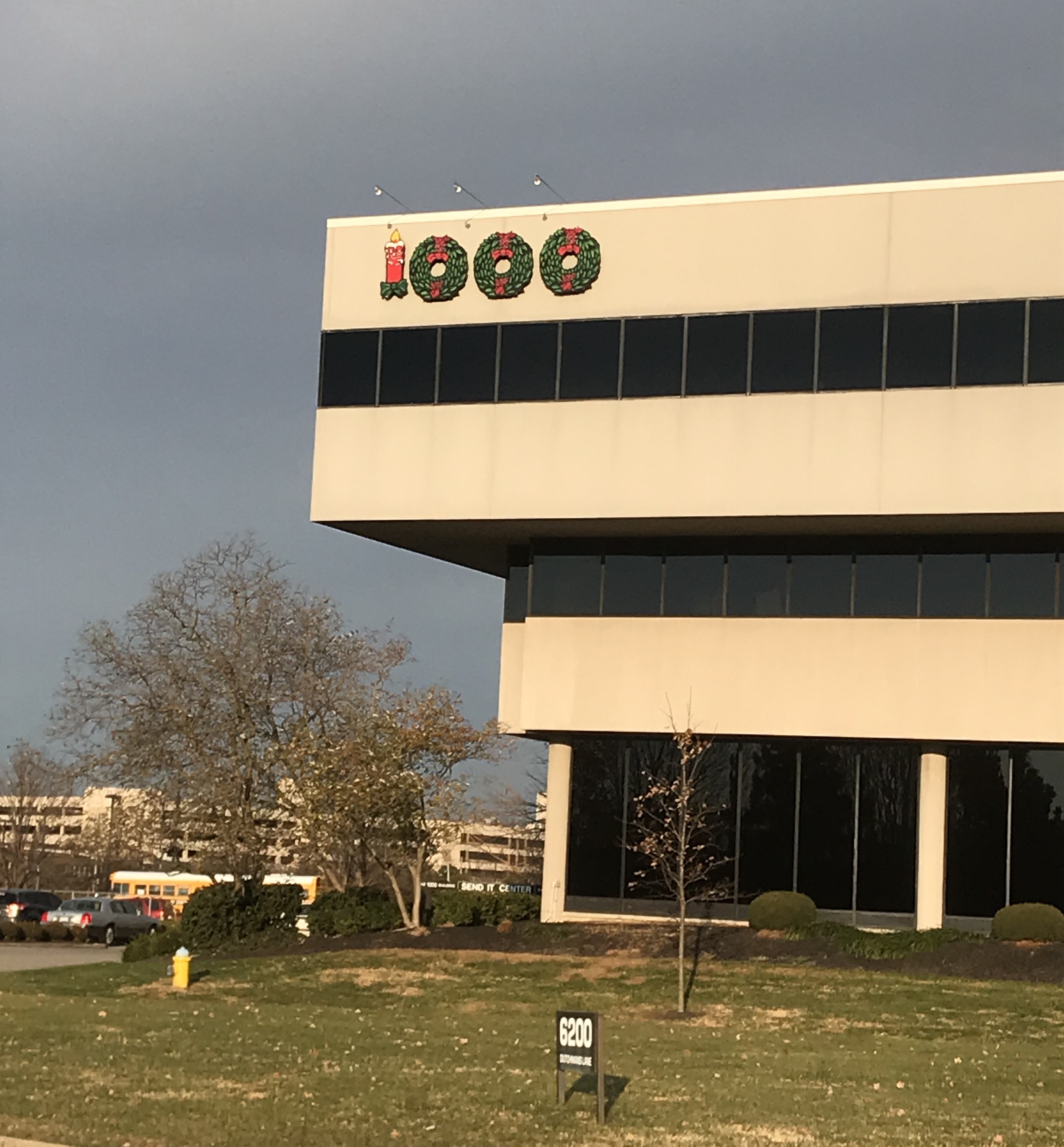 'Tis the season to be decorating, and no one loves Christmas décor like the team at Dahlem. People around town often tell me how much they love the Christmas decorations we did at The 1000 Building, where we turned the "1000" into a candle and three wreaths. During casual conversation, people will often say things like "When I see it, I smile. It's how I know it's Christmas time!" or "I remember it from when I was a child."
Well, if you love the festive "1000" on The 1000 Building, you can thank my father, Bernie Dahlem, for that memory. Many years ago, when the Kaden Tower was owned by and named for Lincoln Income Life, they would put colored film over the windows to create giant red and green Christmas trees and wreaths. When the building changed ownership, that ended and Bernie began to think about what we could do to keep the decorating tradition alive at the corner of Dutchmans Lane and Breckenridge Lane. He came up with the idea of turning the "1000" into a candle and three wreaths, giving birth to a new tradition in the process.
Dahlem still leases and manages The 1000 Building for its new owners, Hosparus Health, and we've been able to keep the tradition alive for a new generation of Louisvillians.
So Merry Christmas from Bernie and everyone at Dahlem! May your days be merry and bright.