Investment Sale in the Heart of Jeffersontown
September 07, 2017
|
Less than a minute
|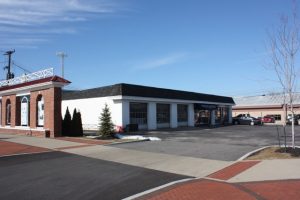 Louisville, KY – Dahlem Realty Company is pleased to have represented the owners in the sale of the former Quality Exhaust and Automotive Repair Center building located at 10318 Taylorsville Rd., in Jeffersontown, Kentucky.
This 3,538 square foot building sits on approximately 0.4 acres at the corner of Taylorsville Road and Watterson Trail, and is currently under renovations to become the home of the newest location of Feast BBQ. With its prime address in the heart of Jeffersontown's Gaslight Square District, this property was the perfect choice for the restaurant's new location.
Dahlem is always proud to help businesses find the perfect location, and we're especially pleased to have helped a locally owned business expand into new neighborhoods with this sale.
http://www.courier-journal.com/story/life/food/2017/09/05/feast-bbq-jeffersontown/633245001/?cookies=&from=global
The Dahlem Company is a third generation family business based in Louisville, Kentucky. At the helm of the Dahlem Company are Charlie and Jim Dahlem. Through subsidiaries, Dahlem Enterprises and Dahlem Realty Company, Dahlem is actively involved in the acquisition, development, leasing and management of retail shopping centers and commercial office space in Kentucky, Indiana, Ohio, Tennessee, Alabama and Georgia.