University of Louisville Honors Bernie and Debby Dahlem
September 29, 2021
|
1 minute
|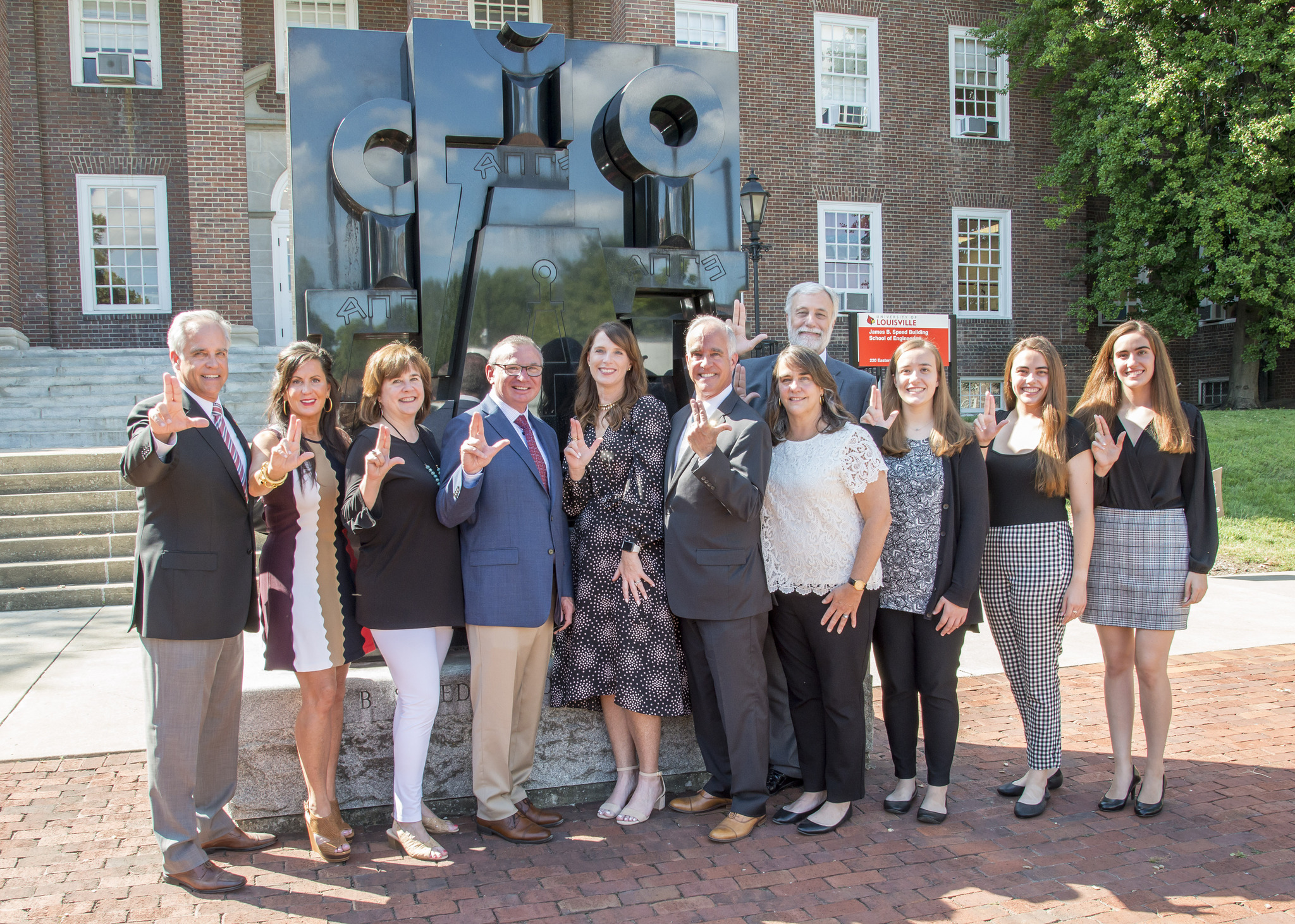 UofL Speed School dedicates state-of-the-art testing and research lab for civil engineering
Dahlem Infrastructure Structural Testing Lab Facility and renovated school lobby named for donor Bernard A. Dahlem
LOUISVILLE, Ky. – Major upgrades have been completed to the structural testing lab at the University of Louisville J.B. Speed School of Engineering, creating a state-of-the-art facility for research, testing and education. The newly renamed Dahlem Infrastructure Structural Testing Lab Facility, as well as renovated lobby and first-floor hallways of the J.B. Speed Building, were named in honor of the late Bernard A. Dahlem and his wife, Debby, in recognition of a $1 million gift that made them possible.
The testing lab, located in the W.S. Speed Building, now is a significantly improved facility for testing the performance of large-scale structural systems including bridge and building components. The lab renovations enhance learning experiences for Speed School students in the civil engineering program as well as research and testing that will provide community, state and federal entities important information for infrastructure needs.
"This is a wonderful addition to Speed School," said Emmanuel Collins, dean of Speed School. "Facilities like this can really enhance our research and we appreciate that the Dahlem family worked with us to make this happen."
The donation was the final gift from Dahlem, a UofL civil engineering alumnus who met his wife, Debby, while they were students at UofL. The couple's children and grandchildren attended a ribbon cutting for both the lab and lobby on Sept. 17.
"Knowing my mom and dad, they would have been absolutely thrilled to have this state-of-the-art equipment for students," said Charlie Dahlem, the couple's son. "My mom and dad appreciated their experience at UofL. They were very, very thankful for the education they received from UofL and by giving back, they hoped others would have that same opportunity."
The Dahlem family has provided a total of $3.5 million to UofL, supporting the Ralph Wright Natatorium, the Paris Simulation Center in the School of Medicine, athletics, scholarships and other programs in addition to the Speed School upgrades.